Decision Lab
From the first and only daily research monitor of Vietnamese eating out behaviours, our speakers will share key insights on important development in the market and what that means for operators, manufacturers, and investors
Decision Lab
From the first and only daily research monitor of Vietnamese eating out behaviours, our speakers will share key insights on important development in the market and what that means for operators, manufacturers, and investors.
– Organized by –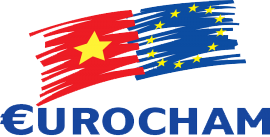 8:30 AM: Registration and Breakfast
9:00 AM: Welcome Remark – by Eurocham Representative
9:05 – 9:35 AM:

Overview of the OOH market compared to last year

What motivates consumers to choose a foodservice outlet?

How has Net Promoter Score changed in the industry?

– by Nghiem Vu Huong Linh



9:35 – 10:05 AM: The rise of Generation Z and what that means for the foodservice business – by Thue Quist Thomasen
10:05 AM: Q&A Session – by Decision Lab's Experts
10:40 AM: Closing Remarks
✅ Restaurant Operators
✅ Manufacturers of Food and Beverage products
✅ Importers of Food and Beverage products
✅ Investors in the Food and Beverage industry
✅ Chambers of Commerce in Vietnam
✅ Media and Creative Agencies for F&B Brands
Thue Quist Thomasen

Decision Lab's Founder

With more than 16 years' experience in marketing, business development and market research, Thue has a fearless approach to business and leadership. He helped grow Decision Lab's predecessor Epinion from a bold idea into a thriving business.
A graduate of Copenhagen and HKUST Business Schools, Thue's passion for new business concepts and entrepreneurship ideas extends even to his leisure time, when he often wonders which area he can disrupt next
Nghiem Vu Huong Linh

Decision Lab's Head of Foodservice

Ms Linh is the emerging expert in the foodservice industry in Vietnam. From the years working with Decision Lab to set up the Foodservice Monitor, her expertise has been built upon strong market research skills and rich experience consulting various F&B clients, ranging from Operators such as Al Fresco's Group, Golden Gate Group, Domino's Pizza to Manufacturers including PepsiCo, Friesland Campina.
Some of the business areas Linh has been working on intensively to advise clients on are mealtime expansion, effective voucher design, cuisine selection, consumption mode conversion and average spending booster.

Main sponsors
Media Sponsors
Register before 28 November 2017 at www.decisionlab.co/events/ooh-2017
Any cancellation should be made 24 hours prior the event, otherwise, no show fee will be charged.
3C Ton Duc Thang Street,

District 1, Ho Chi Minh City

Vietnam

Brands Vietnam là Cộng đồng Marketing và Xây dựng Thương hiệu toàn diện tại Việt Nam, với những sản phẩm và dịch vụ có kết nối chặt chẽ với nhau để phục vụ cho nhu cầu đa dạng của marketers nói chung, người làm kinh doanh nói riêng.
Lầu 3, tòa nhà Viet Solutions, số 125/11 Nguyễn Cửu Vân, phường 17, quận Bình Thạnh, TP. Hồ Chí Minh.
© 2012 – 2022 Brands Vietnam.
Bản quyền thuộc về Công ty TNHH WEBRAND, giấy phép ĐKKD số 0311614186 do Sở KH&ĐT cấp ngày 10/03/2012.
Giấy phép MXH số 194/GP-BTTTT ký ngày 21/05/2019.
Decision Lab
From the first and only daily research monitor of Vietnamese eating out behaviours, our speakers will share key insights on important development in the market and what that means for operators, manufacturers, and investors